2022, Volume 1, No. 13
Editor's Note

"Time flies over us, but leaves its shadow behind." As Summer heads towards its completion and as Autumn awaits you, IPM Day 2022 is fast approaching. The Online Conference brings together like-minded, passionate leaders to connect, learn, and help each other progress in their journeys. Starting with this edition of Thought Leadership News and leading up to IPM Day, we are thrilled to commemorate the event by spotlighting our IPM Day Speakers.

This edition features new exclusive articles by Dr. Harold Kerzner and Dr. Al Zeitoun; and a new exclusive video with Antonio Nieto-Rodriguez. We've also recommended for you a Free Live Webinar led by Mario Landa.

Don't forget to register yourselves, your teams, and your organizations for IPM Day 2022.
Keep reading every issue of Thought Leadership News for best practices, techniques, and insights, and to see who we spotlight next!
Enjoy this issue.
~Jody Michelle Solis
New IPM Day Speaker Exclusives
Improve Your Chances for a Successful Project
Dr. Harold Kerzner approaches the contemporary issue of managing potential failure. How do we redefine failure and apply techniques for post failure success? "If all of your projects are completed successfully, you are probably not taking enough risk and not working on enough projects." Walking the straight and narrow conservative path and working on projects that have a very high probability of success may result in missing valuable business opportunities that would come from taking some risks...
Program Managers: The Next Gen Business Strategists
In the future, Program Managers are going to take on the role of Business Strategists. Program Managers, how can you prepare to become the next generation Business Strategists? Dr. Al Zeitoun dives into the set of qualities necessary to prepare and polish next generation leaders. He targets 4 main groupings: Focus Qualities, Forecasting Qualities, Systems Qualities, and Transformational Qualities...
Disruptive Change: Leadership Insights and Tips
Antonio Nieto-Rodriguez, Harvard Business Review Author, Professor, and Thought Leader, discusses disruptive change and leadership. What is disruptive change? What are the most distinctive qualities of the best change leaders? To become a great leader during disruptive change, what is important? Watch the full video for Antonio's pointers on how to embrace disruption and lead effectively...
Understanding Value in the PMBOK® Guide – Seventh Edition Webinar
With Mario Landa
Friday, September 9, 2022
6:00 AM EDT to 7:00 AM EDT
1:30 PM EDT to 2:30 PM EDT

Successful projects have one thing in common – they deliver value. Yet value can take on different meanings. It can refer to business value or customer value, and it can be quantitative or qualitative in nature. Delivering value can be a repetitive or iterative process, and it is often subjective and defined by the user.

Understanding the different facets of the value principle, as explained in the PMBOK® Guide – Seventh Edition help you align your project with business cases and intended outcomes.

Join our webinar, Understanding Value in the PMBOK® Guide – Seventh Edition, on September 9, 2022.

Learn more and register for the webinar.
Build Your Project Management Skillset.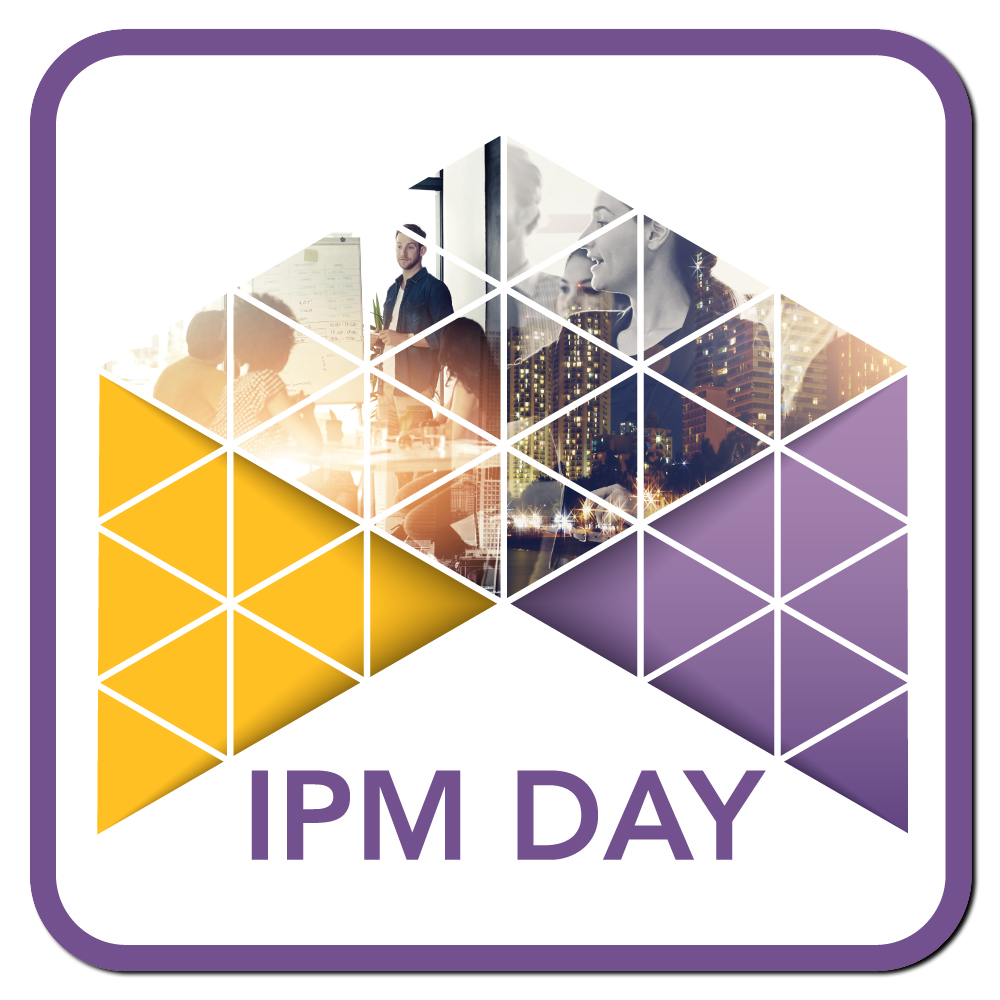 Join us on Thursday, November 3 for #IPMDay2022!

IIL's IPM Day 2022 Online Conference features industry-renowned thought leaders, trainers, and coaches on cutting-edge topics. Be inspired and learn fresh ideas to advance in any job. Earn valuable Professional Development Units (PDUs) and Scrum Educational Units (SEU). Watch on-demand for 90 days at your convenience.

Click here to Register Now. | Click here for Group Rates.
Find out how our learning solutions can support you as an individual, team, or organization.
Made with our deepest purpose to enable growth and success of individuals, teams and organizations.
IIL's Thought Leadership News™ publication is a weekly newsletter for individuals, teams, and organizations. Continue to build upon your competitive edge through lifelong learning, professional development, and community in a business world of profound and accelerating change and disruption.

Get ideas, techniques, and solutions, as each edition highlights educational articles, insider tips, and insightful interviews with thought leaders and influencers, changemakers, and pathfinders.

As a global online community and network, IIL's Thought Leadership News™ seeks to discover, acknowledge, and bring together professionals who are making a difference in their communities.
IIL Global Companies:
Bangalore • Beijing • Benelux • Dubai • Frankfurt • Helsinki • Hong Kong • London
Madrid • New York • Paris • Seoul • Singapore • Sydney • Tokyo • Toronto
Copyright 2022 Thought Leadership News, presented by IIL. All rights reserved.
You are receiving this email because you opted in at our website or through social media for IIL Global.

Our mailing address is:
International Institute for Learning, Inc.
485 Madison Avenue, 13th Floor
New York City, NY 10022-5803

Add us to your address book

Want to change how you receive these emails?
You can updated your preferences or unsubscribe from this list.